Good tasting. Good for you, farmers, and the planet.

What do you do during persimmon season when...

all of the fruit is available at the same time, farmers are letting fruit fall to the ground, and markets can't sell persimmons fast enough?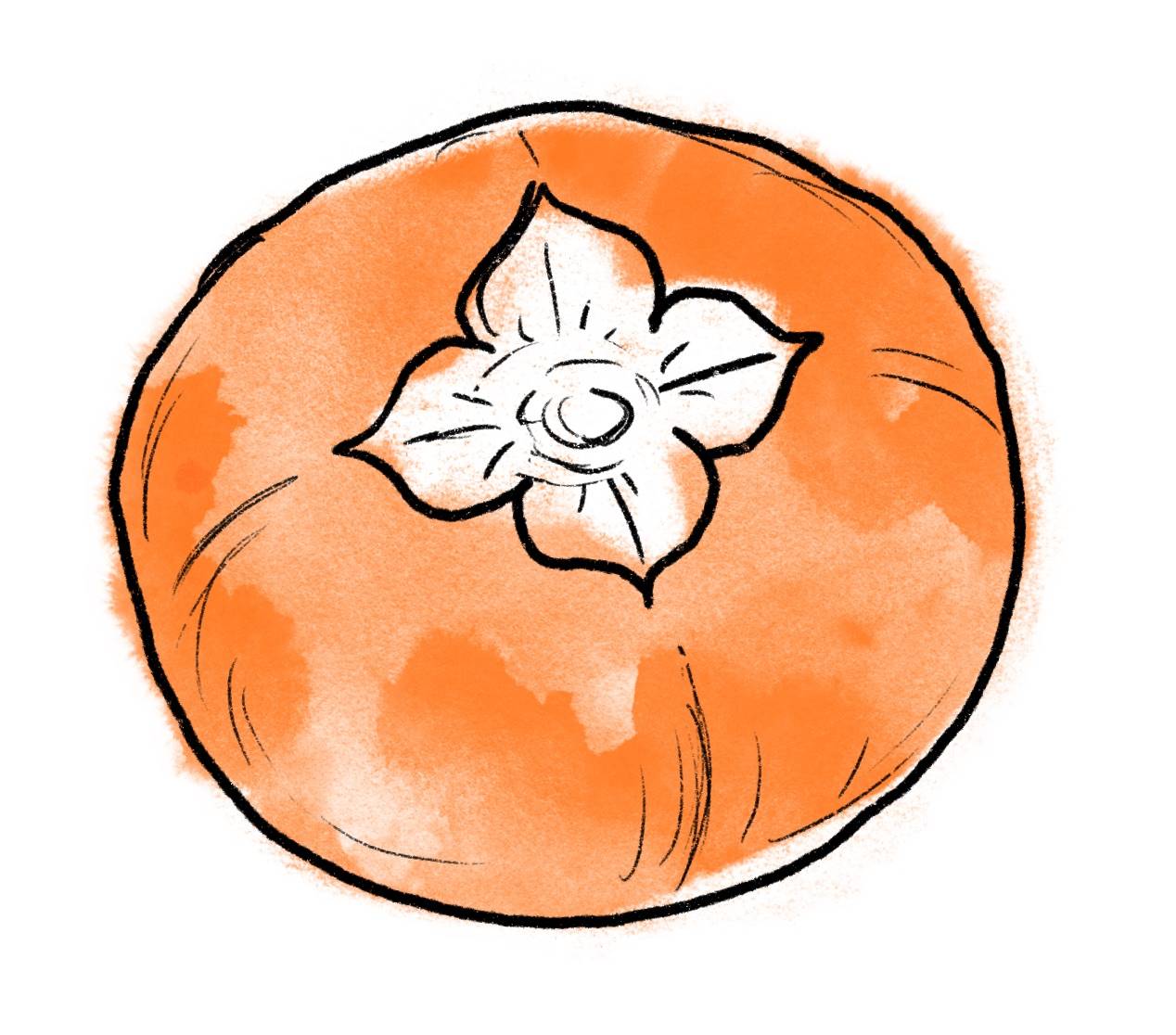 At White Buffalo Land Trust, we are a team of active land stewards, field researchers, educators, and leaders committed to regenerative agriculture and unlocking its power and potential to address the planet's climate, biodiversity, community health, and food security challenges. We steward land, train farmers, educate our community, conduct scientific research, and we also make vinegar and other innovative pantry staples (coming soon, follow us and be the first to know).

Our products bring new and exciting flavors to your kitchen, are made from impeccably sourced ingredients that you can trust, and are part of the path forward to addressing our ecological, public health, and climate crises.
Our vinegar is simple with only two ingredients: organically grown persimmons and water. We wild ferment and age our persimmons in barrels using only traditional methods. Because of our attention to detail and care, our vinegar is delicious and healthy for you. We don't add anything except persimmons and water, and we don't introduce oxygen to speed up the process which is commonplace but compromises quality. Learn more about the vinegar making process in our Journal.
health benefits of
persimmon vinegar
Enjoy 1-2 TBSP a day to support:
Heart Health




Healthy Liver Function

Healthy Digestive Function

Skin Health

Your Healthy Weight Management Program

And get the benefit of anti-aging properties linked to antioxidant effects
"[Vinegars] have been used as remedies in many cultures and have been reported to provide beneficial health effects when consumed regularly. Such benefits are due to various types of polyphenols, micronutrients and other bioactive compounds found in vinegars that contribute to their pharmacological effects, among them, antimicrobial, antidiabetic, antioxidative, antiobesity and antihypertensive effects."

- Food Chemistry (Journal), 2017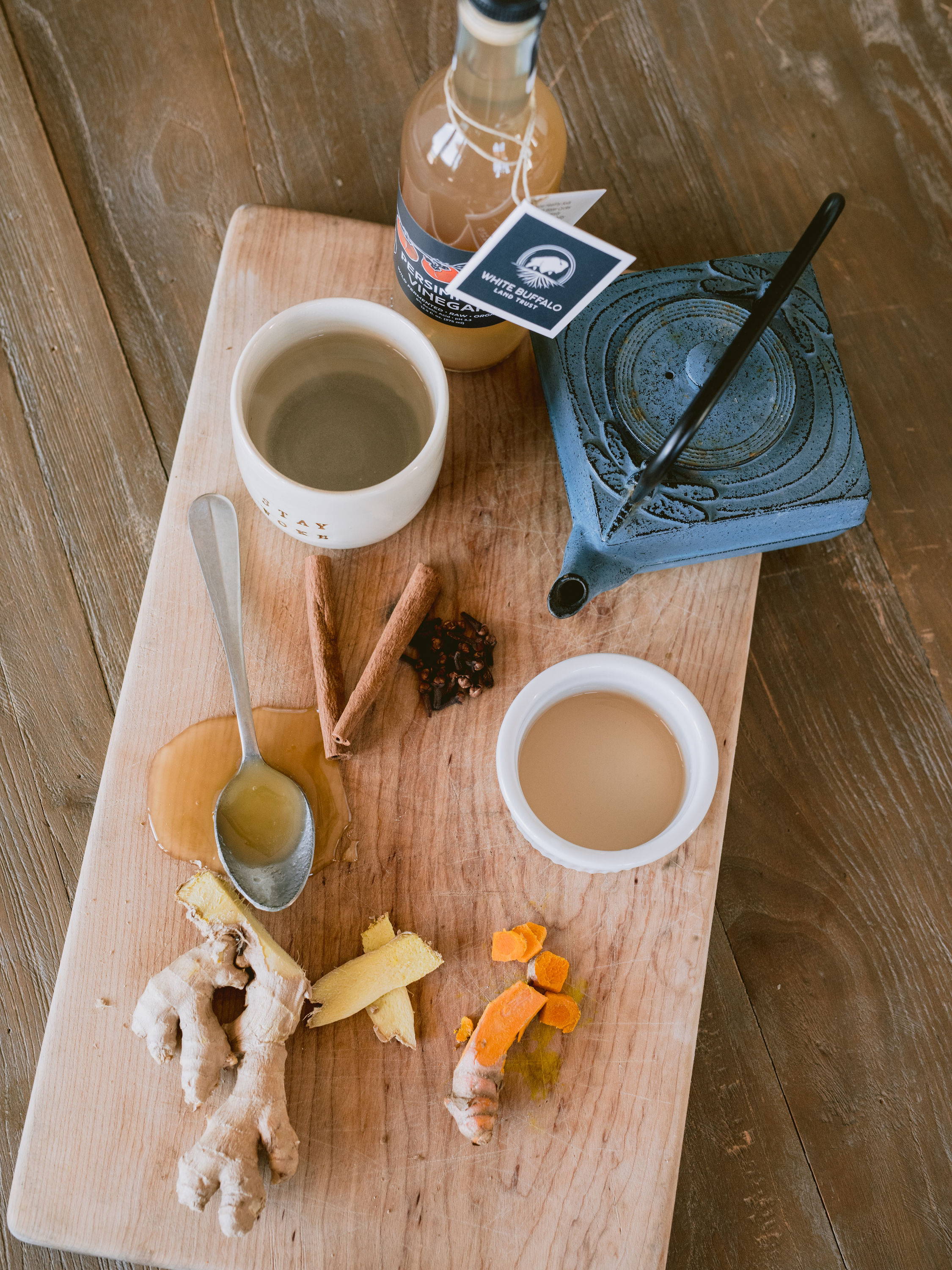 Persimmon Vinegar has been used in Asia for centuries as a healing food, and scientific journals have written about the link between persimmons and numerous health benefits.
Learn more about health benefits in Food Chemistry, 2017, Journal of Chemistry, 2016, Experimental and Clinical Sciences Int'l, 2015, Journal of Medicinal Foods, 2008, Food and Chemical Toxicology, 2006 and 2007, Int'l Journal of Food Sciences and Nutrition, 2005, American Journal of Clinical Nutrition, 2003, Journal of Agricultural and Food Chemistry, 2001.
One of these recipes is guaranteed to excite your taste buds (or your skin) and help you create unexpectedly delicious and healthy meals, drinks, and antioxidant rich facial toners.

Persimmons are deep-rooted, perennial trees
that are well suited for our Central California climate. They are more resilient to pests and can be farmed with on-farm fertility instead of costly, chemical inputs.
Persimmons flood local markets once a year
driving the price down. They are often left unpicked or sold at a price that doesn't honor the farmer's time.
We purchase persimmons at a fair price point
, take all grades of fruit, and provide a more secure market by creating a shelf stable product that can be stored indefinitely.
Our vinegar sales create more demand
for perennial crops suited to our unique Central California climate, making farmers confident to plant and invest in persimmon orchards.
There is a way to manage land that draws from indigenous land practices and scientific study. It's called regenerative agriculture, and it asks farmers and ranchers to see their land as a living ecosystem and work to enhance its function by increasing fertility and eliminating chemical or synthetic inputs.

What is Regenerative Agriculture?
"Regenerative Agriculture is a system of farming principles and practices that increases biodiversity, enriches soils, improves watersheds, and enhances ecosystem services. Regenerative Agriculture aims to capture carbon in soil and aboveground biomass, reversing current global trends of atmospheric accumulation. At the same time, it offers increased yields, resilience to climate instability, and higher health and vitality for farming and ranching communities. The system draws from decades of scientific and applied research by the global communities of organic farming, agroecology, Holistic Management, and agroforestry."
- Terra Genesis International
All of the farmers that we work with are organic certified, but that's only the beginning. They are also taking steps to regenerate their land. Through our nonprofit educational work we are able to engage with farmers and partner with them to develop onsite regenerative principles and practices that improve the health of their land.


Every bottle you purchase benefits White Buffalo Land Trust and our work.